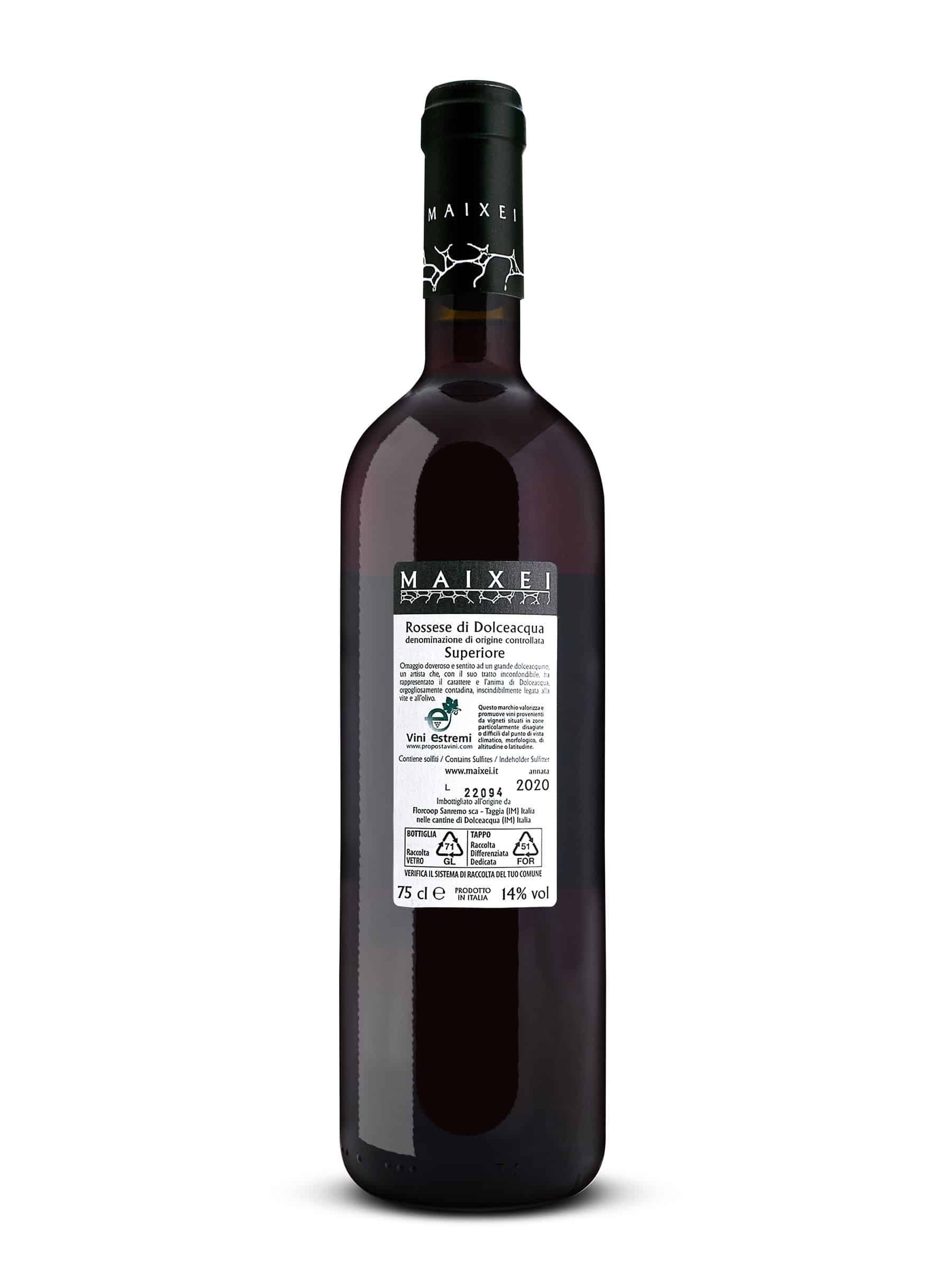 In stock
Rossese di Dolceacqua superiore DOC "Barbadirame"
€19.00
This is a dutiful and heartfelt tribute to a great Dolceacqua citizen: an artist who represented the character and soul of Dolceacqua with his unmistakable style, proudly and inseparably linked to the vine and the olive tree.
DENOMINATION: Dolceacqua Superiore D.O.C.
GRAPE: 100% Rossese di Ventimiglia
Description
TASTING: Ruby red color that turns towards garnet shades during ageing. Taste is soft, savory, slightly warm and velvety with a pleasant, typical bitterish background. The scents recall wild strawberries, roses and wilted violets; with ageing some notes of liquorice and aromatic herbs also appear. On the table it is an excellent accompaniment to mature cheeses, furred and feathered game, and our typical "goat and beans".
PRODUCTION AREA: Our winegrowers' vineyards cover the most suitable areas of the Nervia and Verbone valleys, characterized by predominantly clayey-sandy soils with a high pebble content, low levels of limestone and pH levels ranging between sub-alkaline and acidic.
CULTIVATION SYSTEMS: Rossese is grown using the traditional bush vine system, with a single dewclaw per branch. All vine breeding operations are carried out by hand, due to the morphology of the land. Post-veraison thinning is about 25-30%.
Features
VINIFICATION: The grapes are harvested by hand, and delivered by the members of our cooperative in the hours immediately following the harvest. After a careful selection, they are softly pressed on arrival at the winery. Then alcoholic fermentation takes place thanks to selected yeasts, at a controlled temperature (30°C) in stainless-steel tanks. During maceration (6-8 days), which is longer than the classic Dolceaqua wine's one, the must-wine is monitored through chemical and organoleptic analyses. Operations of pumping over and delestage are carried out on the fermenting mass, to optimize the color and body of the wine. Ageing and malolactic fermentation take place in second-passage barriques specially chosen by our oenologist at prestigious wineries. Only when it is deemed ready, the wine is finally bottled. It cannot be put up for sale before 1 November following the harvest.
ANALYTICAL PARAMETERS:
Alcohol: 14.0% vol.
Net dry extract: 26.7 g/l
Total acidity: 5.1 g/l