Vine breeders, growers of emotions

In Liguria, viticulture and enology are mostly carried out by the owners of small plots of land, which are often fragmented due to the very conformation of our territory. Several small Ligurian wineries, producers of Rossese di Dolceacqua, therefore decided to join forces in order to become more competitive.
In 1985 they came together in the Cantina Cooperativa (winery cooperative), affiliated to the Cooperativa Floricoltori Riviera dei Fiori, whose members have their farms in the territories of 14 municipalities: Apricale, Baiardo, Camporosso, Castelvittorio, Dolceacqua, Isolabona, Perinaldo, Pigna, Rocchetta Nervina, S. Biagio della Cima, Soldano and some areas of Vallecrosia, Ventimiglia and Vallebona.
In just a few years, thanks to the commitment of the winegrowers, our production of Rossese di Dolceacqua had a notable qualitative boost, gaining important recognition in the wine sector. The winery grew in volume and importance and in 2007 gave birth to the Maixei brand. Our name combines the ancient tradition of dry-stone walls with the elegance of today's wines. And we are proud to be vine breeders and growers of emotions.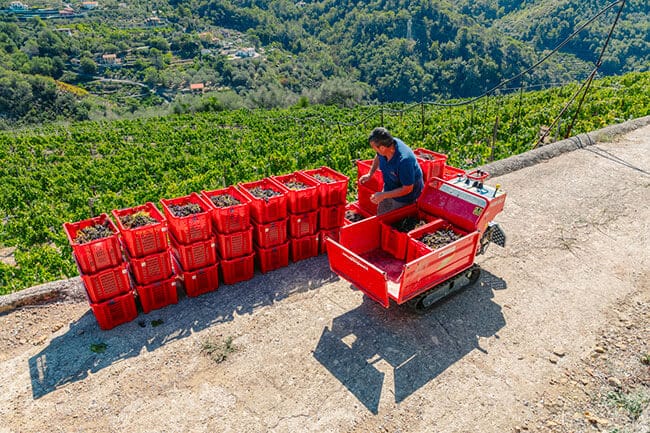 The value of manual vine breeding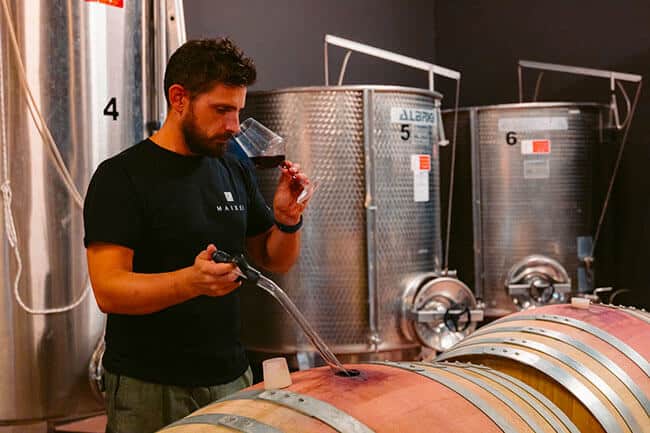 Today, Maixei covers almost 20% of the total production of DOC wine Rossese di Dolceacqua and can count on more than 30 members. They are stubborn and determined people who have been cultivating vines for a long time with dedication.
The grapes that reach the winery are always ripe, healthy and rich in extraordinary fragrances typical of Mediterranean scrub and enhanced by the soil and the unique climate of Liguria. In the winery, the passionate oenologist works on transforming the raw material into a wine that recalls all the emotions of this land.
Our aim is to refine vine breeding systems and wine production techniques in full respect of the traditions and land, using modern technologies and knowledge. We strive to obtain a unique product of the highest quality, bred with passion and able to give emotions.
Every grape harvest is a special experience, where sun, wind and rain often have a decisive influence. But every year, punctually, from our efforts originates new Maixei wine.