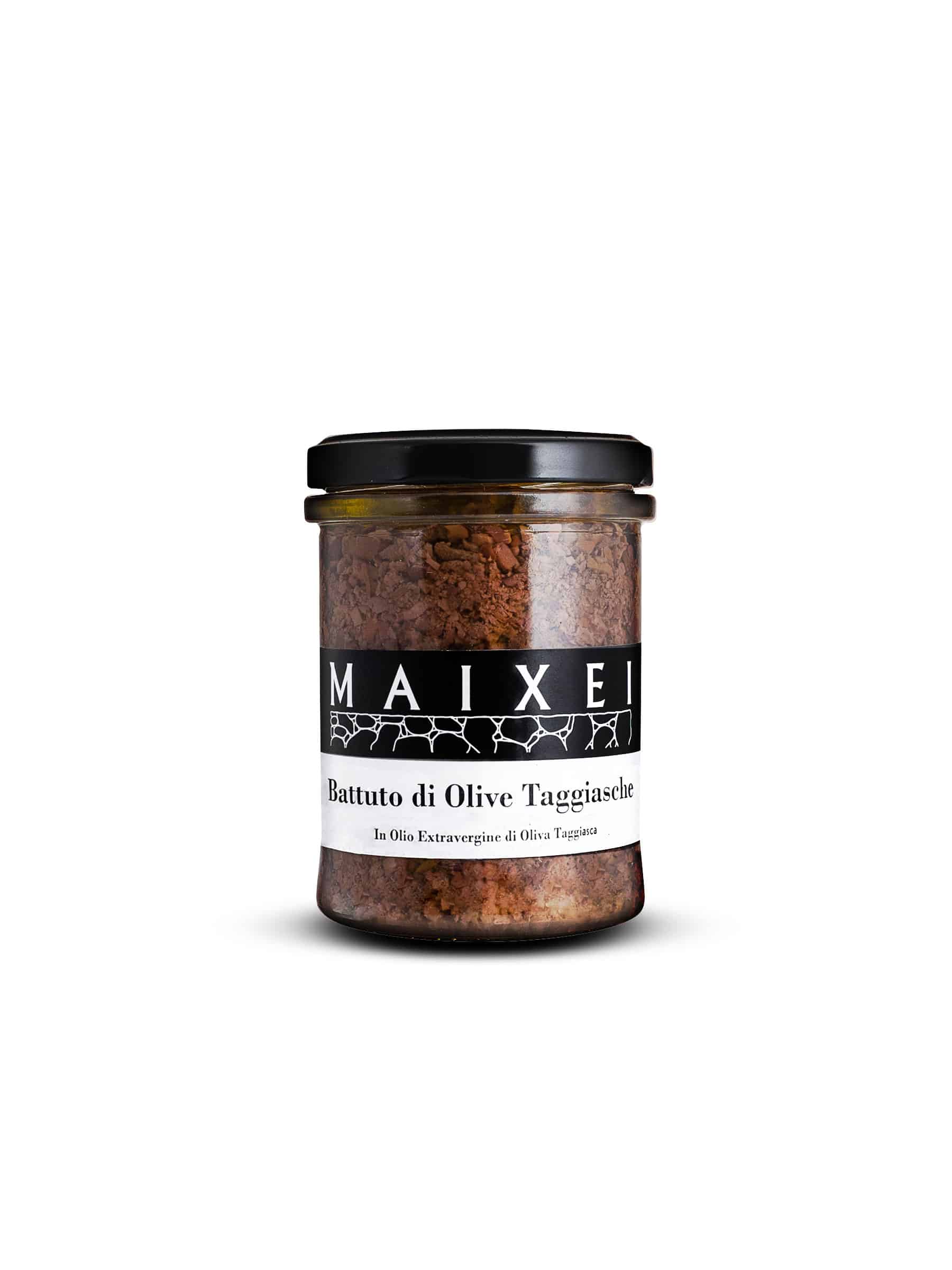 In stock
Mince of taggiasca olives 180gr
€7.00
The pulp of our Taggiasca olives in brine is ground very coarsely and enriched with the addition of Taggiasca Extra Virgin Olive Oil. The result is an olive paste that enhances the fragrance and delicacy of the fruit and the sweetness of the olive oil.
DENOMINATION
Pate of Taggiasca olives harvested by hand in the Province of Imperia.
METHODS OF USE AND COMBINATIONS
This pate is recommended in the preparation of appetizers, canapés and snacks. It is perfect for spaghetti sauce, ideal for the preparation of bakery products and as main courses sauce. Suitable both raw and cooked.
INGREDIENTS, ALLERGENS, GMOS
Ground Taggiasca olives 65%, extra virgin olive oil 34%, salt. Allergens: No. GMO Free.
NUTRITIONAL INFORMATION
Average values per 100 g of product: Energy value: 498.1 kcal – 2084.6 kJ. Protein: 1.15 g (AM 3 2010 rev. 11). Carbohydrates: 0 g of which sugars: 0 g (AM 12 2010 rev. 10). Fats: 53.20 g (AM 17 2010 rev. 9) of which saturated fats: 9.74 g. UNI EN ISO 5508:1998 + UNI EN ISO 5509:2001 trans: 0,7 g UNI EN ISO 5508:1998 + UNI EN ISO 5509:2001. Fibre: 7,36 g (Met. Enzim. Gravim.). Sodium: 1.11 g (DM 03/02/1989 GU N.168 20/07/1989 SO TIT II Met 33).