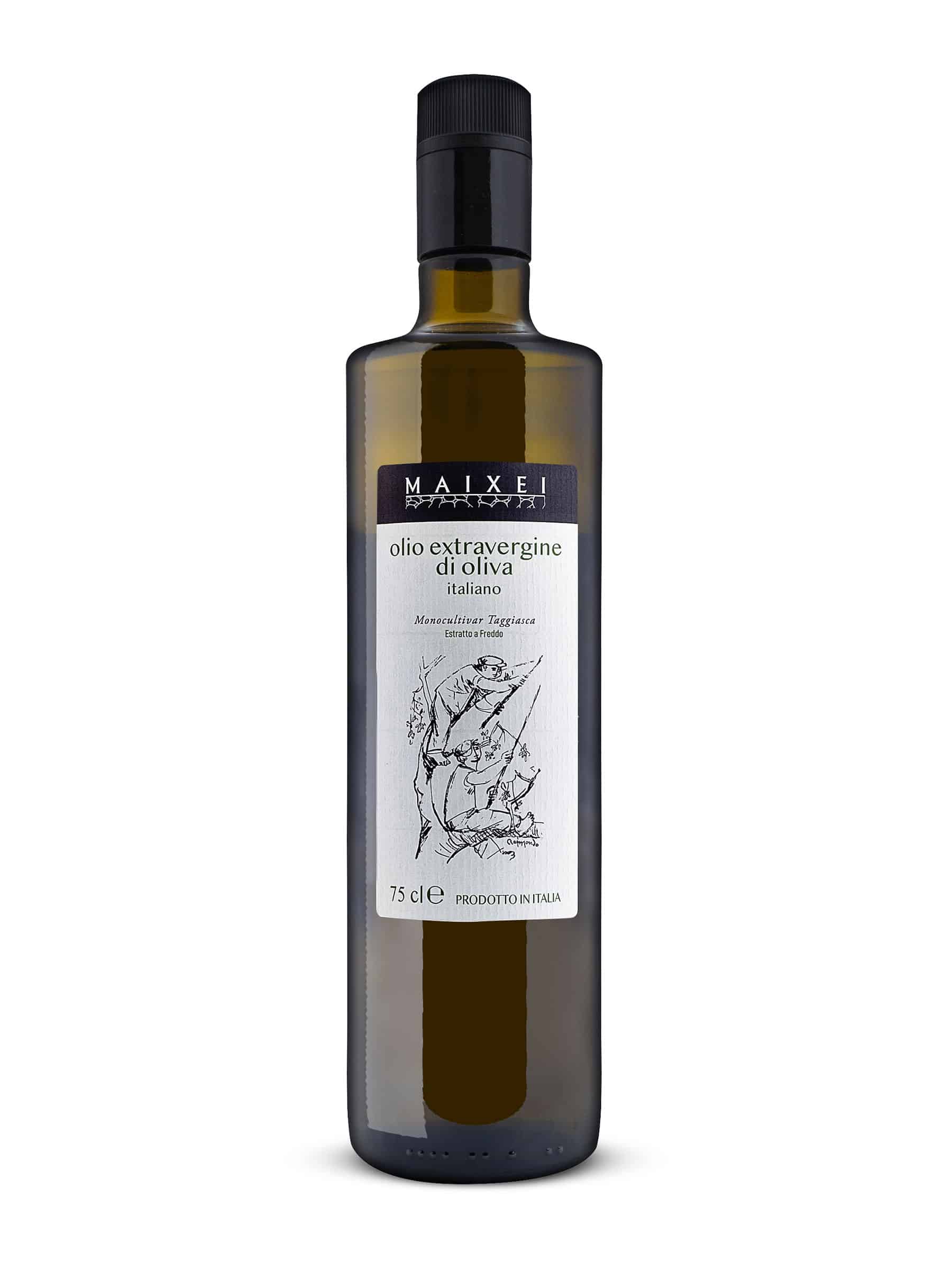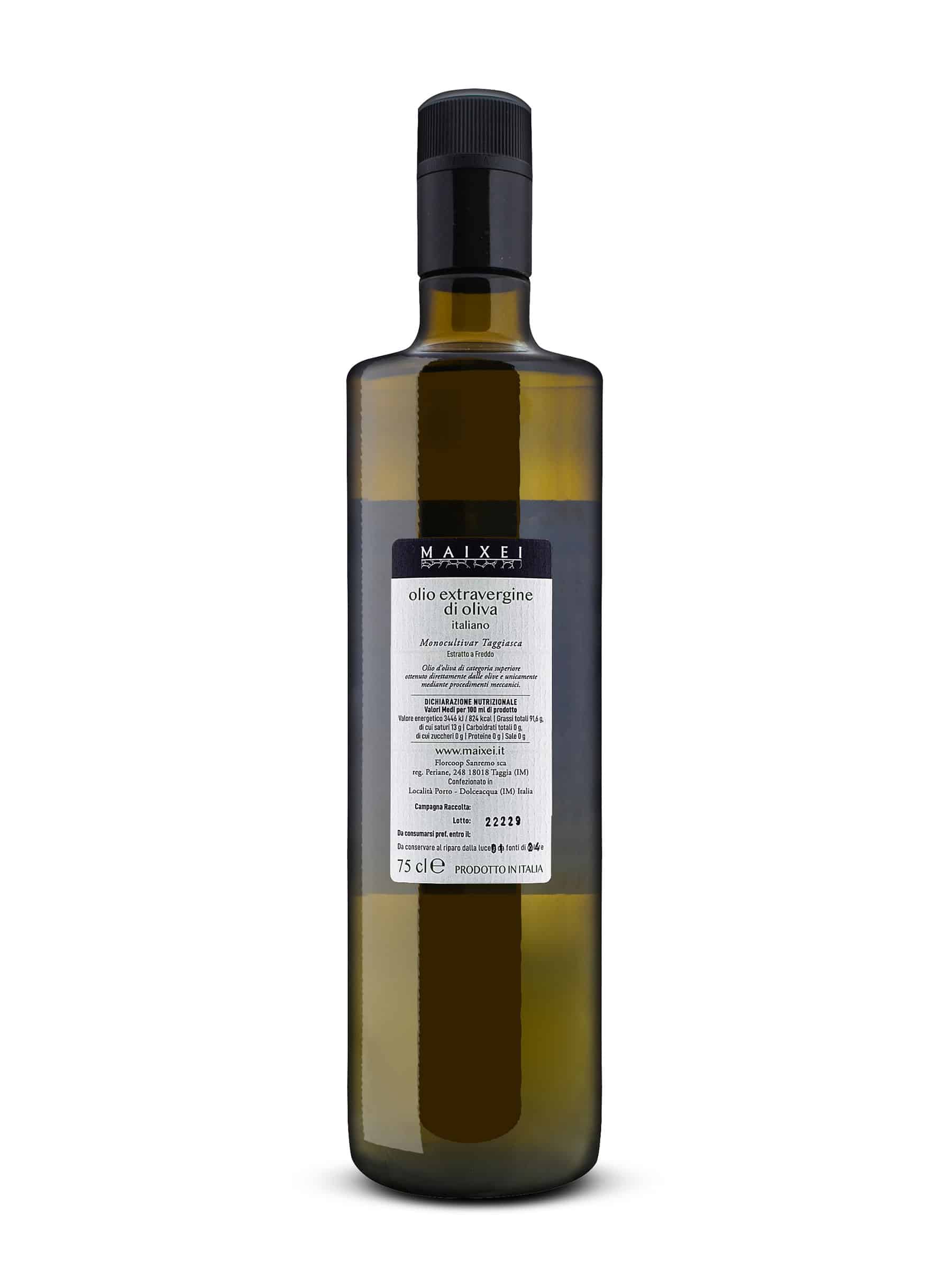 In stock
Monocultivar Taggiasca Extra Virgin Olive Oil 0,75 L
€16.50
Maixei Extra Virgin Olive Oil mainly comes from the hinterland: compared to the oil coming from the coast, it consequently has a lower acidity, a lower peroxide value and a higher amount of polyphenols. The olives are harvested during the veraison phase, when the greatest accumulation of volatile components and polyphenols occurs. They are blanched directly from the tree, then placed in perforated crates to facilitate aeration and transported within a few hours to the mill, where pressing will take place.
NUTRITIONAL INFORMATION
Taggiasca Extra Virgin Olive Oil contains 95-98% triglycerides, phospholipids and chlorophylls and 2-5% fat-soluble substances (hydrocarbons, alcohols, polyphenols, vitamin E). Monounsaturated fatty acids are prevalent in Taggiasca: oleic acid average content is between 70 and 80 per cent. Giving consideration to minor components, extra virgin oil is characterized by a typical bitter and spicy taste, due to the antioxidant phenolic compounds. These derive from natural elements present in the olive, such as oleuropein and pinoresinol: substances that have protective properties on our vascular and cardiovascular systems. In addition, the bitter phenolic substances protect the olive oil against rancidity, an oxidative process that occurs over a longer or shorter period of time during storage. The amount of polyphenols in our Maxei olive oil is higher in hilly areas than in coastal areas and therefore varies depending on the altitude of the cultivation.
HEALTH PROPERTIES
Extra virgin Taggiasca olive oil has the following beneficial effects on the body: it reduces LDL cholesterol; lowers blood sugar; increases the HDL fraction of total cholesterol; has an antioxidant effect; prevents cardiovascular diseases; protects against tumors; limits the effects of cellular ageing.
METHODS OF USE AND COMBINATIONS
The peculiarity of Taggiasca Maixei Extra Virgin Olive Oil is in its lightness, due to its low acidity and its fruity, particularly sweet flavor. Visually, the olive oil is veiled and straw-yellow colored; its aroma is intense with a clear hint of fruitiness; in the mouth is delicate and rounded. It gives a touch of authenticity to seafood dishes, meats and sauces. It is especially suitable as a raw condiment.