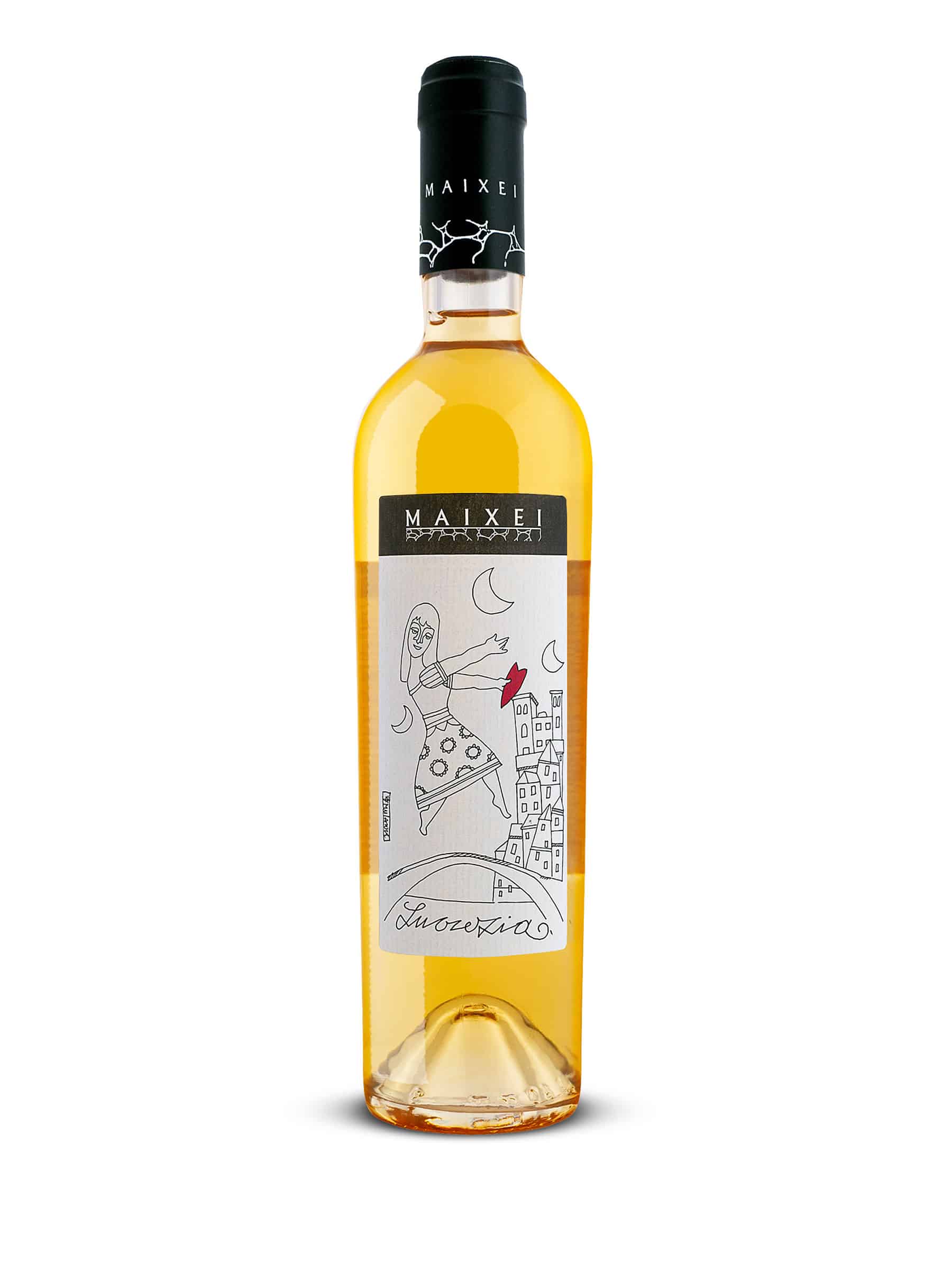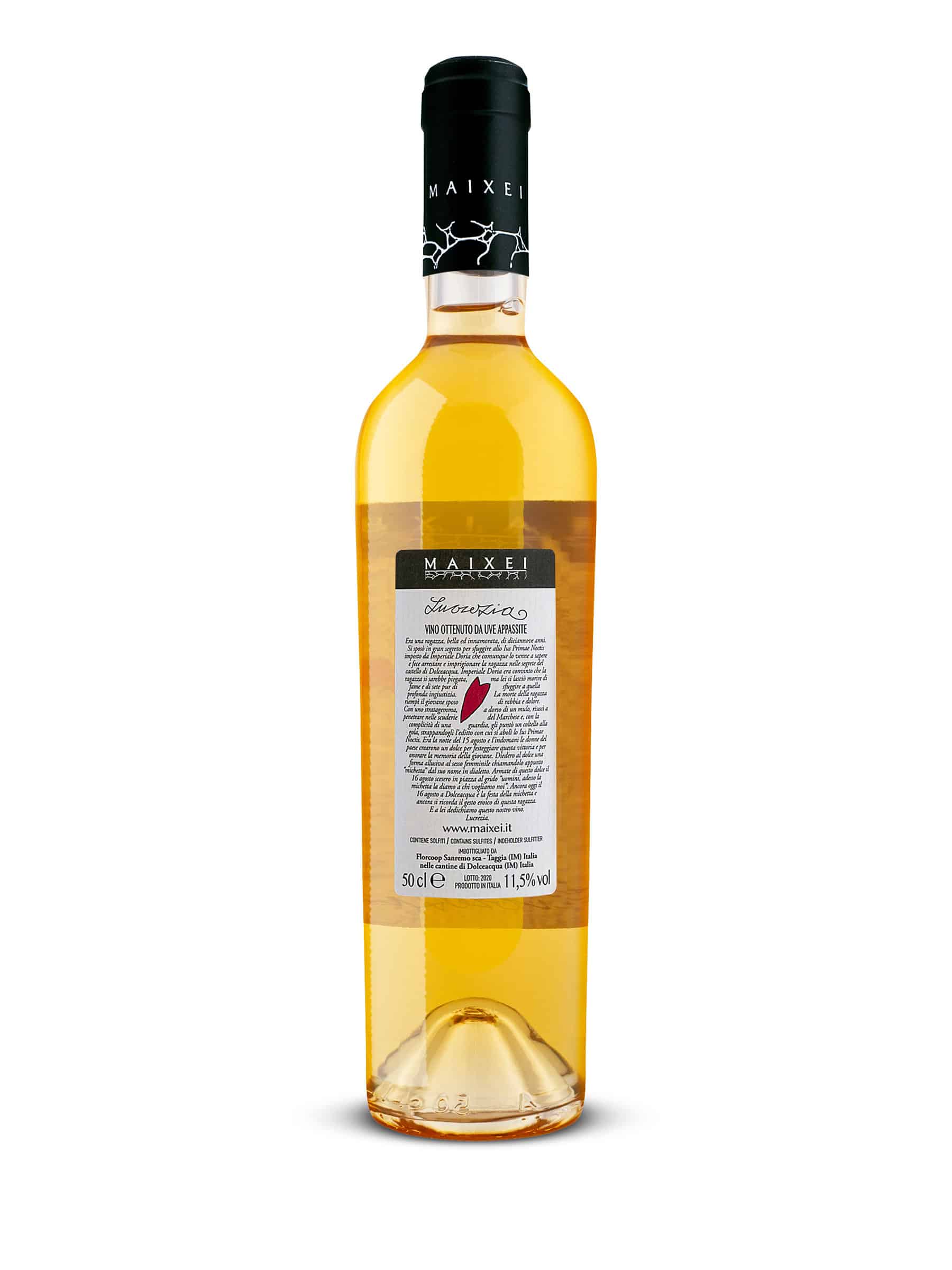 Out of Stock
Out of stock
Passito Lucrezia magnum
€77.00
Once upon a time there was a 19-year-old girl, beautiful and in love, who defied the powerful lord Imperiale Doria to defend her marriage from the terrible Ius Primae Noctis. The end of the story is tragic, but the girl's sacrifice freed all the women of Dolceacqua from that inauspicious law. We have chosen to celebrate Lucrezia's gesture by dedicating this special wine to her.
The elegant bottle (0.5 l) is boxed and embellished with a label specially designed by maestro Francesco Musante.
DENOMINATION: Wine made from dried grapes
GRAPES: Three locally grown white grapes in different percentages, depending on the wine vintage.
Description
TASTING: The wine is golden-yellow, with intense scents of flowers and ripe white fruit. Its full, round taste is supported by a nice acidity that gives it a pleasant drinkability. It is well-suited to dry pastries and large leavened products, as well as fois gras and medium and mature cheeses.
CULTIVATION SYSTEMS: The vines are mainly grown using guyot and spurred cordon systems.
Features
VINIFICATION: The grapes are harvested by hand, and delivered by the members of our cooperative in small crates, in the hours immediately following the harvest. They are placed in a protected and ventilated room to ensure the best conditions during their drying period, which lasts around 60 days, and then are pressed. Then alcoholic fermentation of the must begins in steel tanks and finishes in barriques. There the wine ages until early summer, when it is bottled. A bottle ageing period of at least four months follows.
ANALYTICAL PARAMETERS
Alcohol: 12.0% vol
Residual sugar: 150 g/l
Total acidity: 7.5 g/l