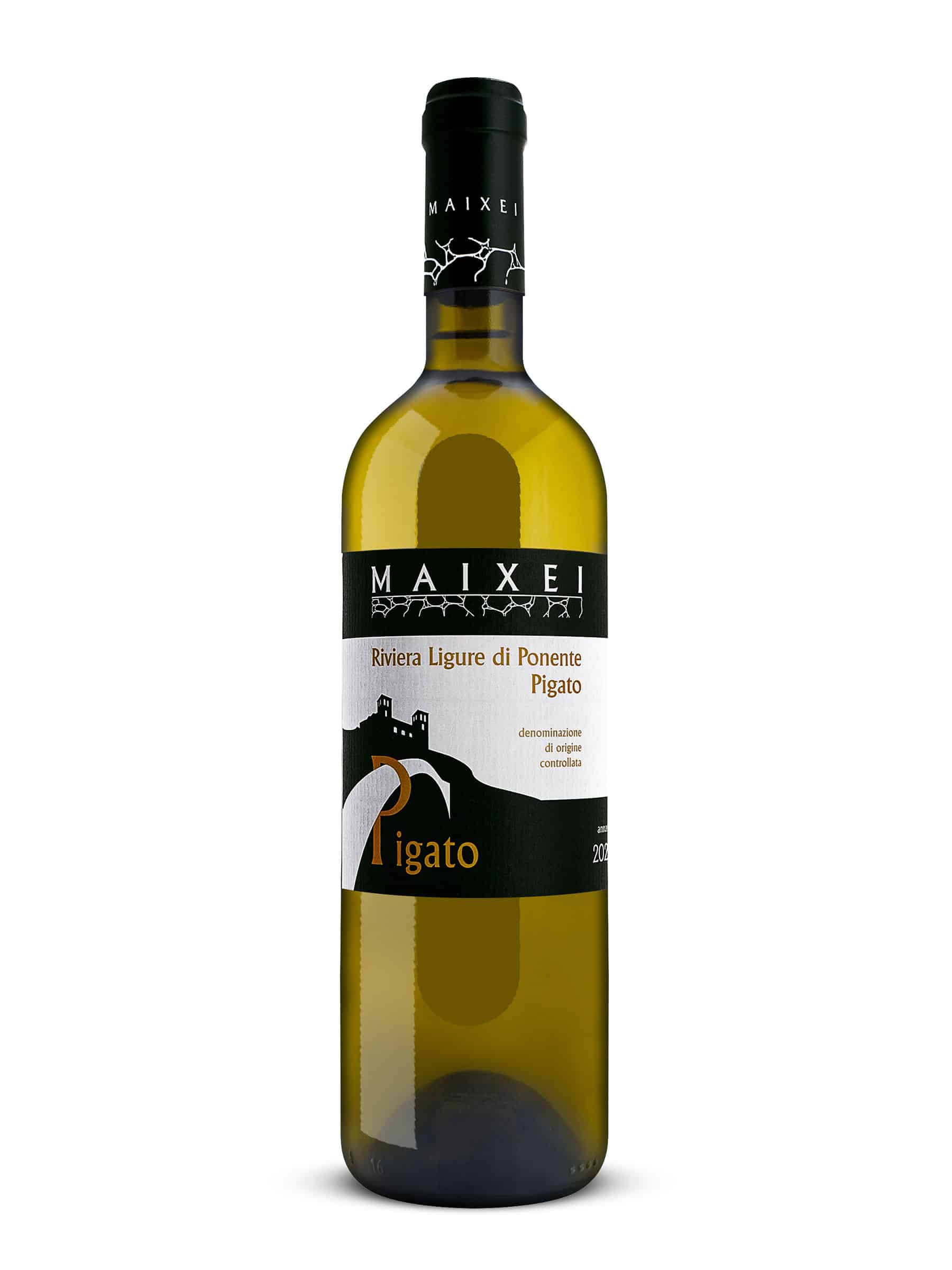 Out of Stock
Out of stock
Pigato Riviera Ligure di Ponente DOC
€14.00
From an indigenous white grape, found only in Liguria, is born a wine that is a flagship of Ligurian oenology. About the label… on a white background stands out the Doria Castle of Dolceacqua in yellow-gold, like the reflections of the wine, underlined by a white line stylizing our famous "donkey-back" bridge.
DENOMINATION: Riviera Ligure di Ponente Pigato D.O.C.
GRAPE VARIETY: 100% Pigato
Description
TASTING: Dry white wine with a straw-yellow color. It has intense fruity scents, especially of peach and apricot, with hints of almond and a distinct citrus sensation, recalling grapefruit. Pigato is a dry and elegant wine. Suitable for fish dishes, which exalt the freshness and goodness of the raw material.
PRODUCTION AREA: The most suitable lands and vineyards of the Albenganese area, Cisano sul Neva, Salea, Ranzo.
CULTIVATION SYSTEMS: Pigato is grown using the espalier system with Guyot pruning. All vine breeding operations are carried out by hand, due to the morphology of the land.
Features
VINIFICATION: The grapes are harvested by hand, and delivered by the members of our cooperative in the hours immediately following the harvest. On arrival at the winery they are extremely softly pressed so as not to damage the skin of fruits. Part of the grapes, before following the classical white vinification process, is macerated with carbonic snow for a few hours, in order to accentuate its character and typicality. Then alcoholic fermentation takes place thanks to selected yeasts, at a controlled temperature (16-18°C) in stainless-steel tanks. Malolactic fermentation is prevented to preserve the freshness of the wine. There is a short ageing period in stainless-steel tanks, then the wine is bottled in the spring following the harvest.
ANALYTICAL PARAMETERS
Alcohol: 12.5% vol
Net dry extract: 19.6 g/l
Total acidity: 5.3 g/l