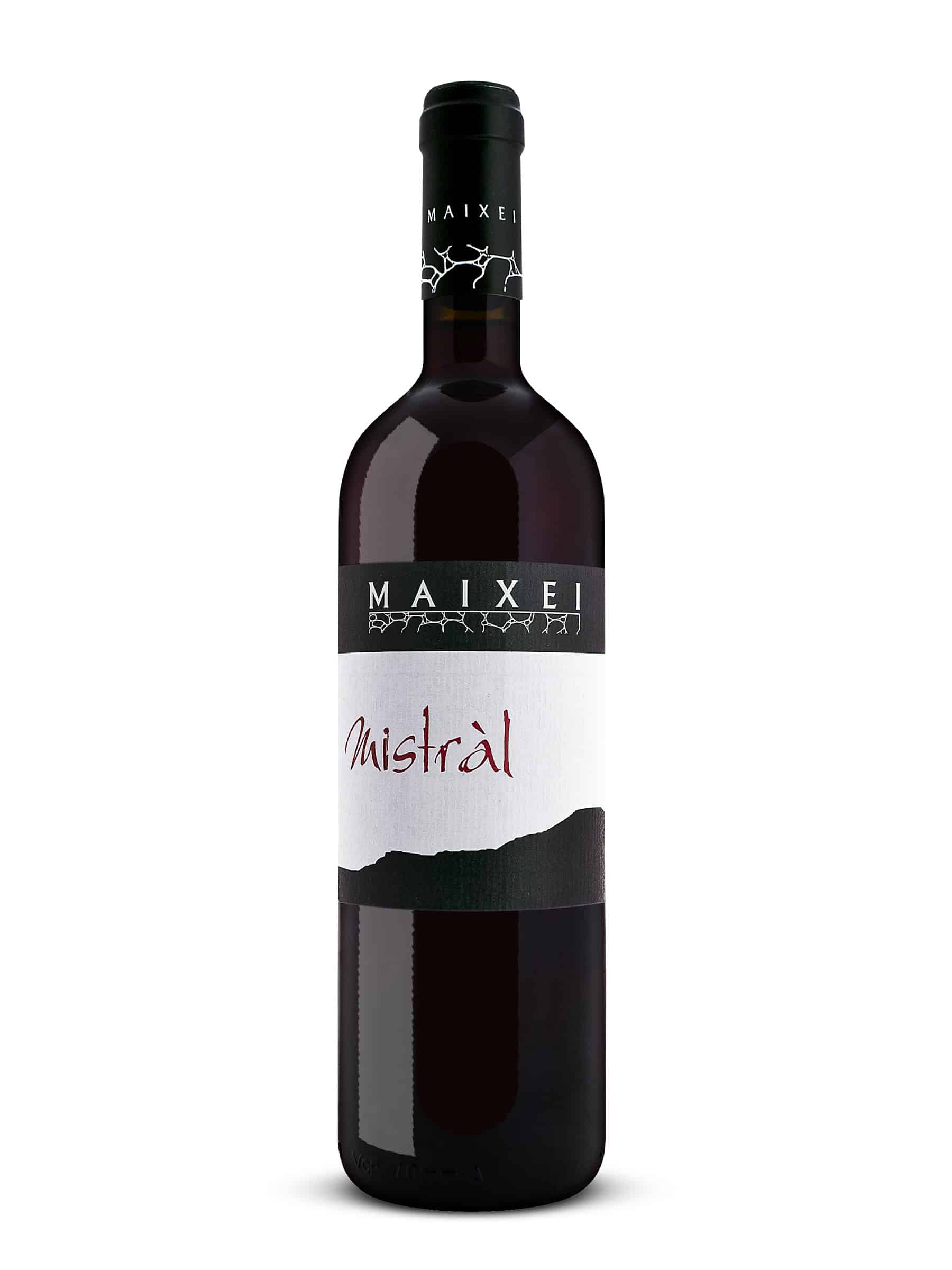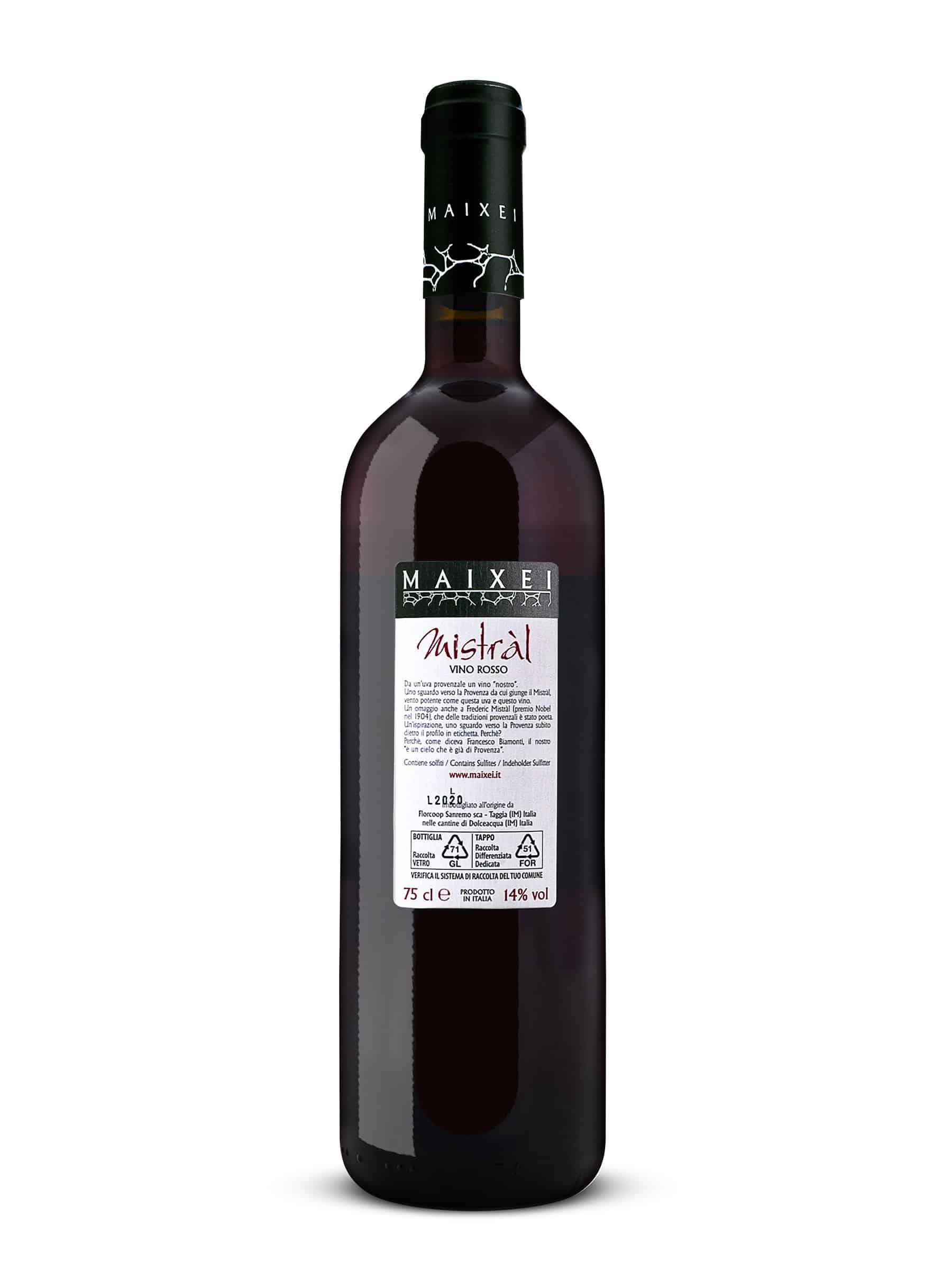 In stock
MISTRAL RED WINE
€19.00
From a Provençal grape, a wine that 'belongs to us'. We look at the French land from which Mistràl comes: it is a wind as powerful as this grape and this wine. We also want to pay tribute to the Provençal poet Frederic Mistràl (Nobel Prize winner in 1904). A small reference to Provence is also in the profile on the label… Because, as Francesco Biamonti said, our sky "is a sky that already belongs to Provence".
DENOMINATION: Red Wine
Description
TASTING: Intense color with violet reflections. A warm and enveloping wine with a nose that stands out on a peppery background. The vanilla scent of the wood is sweet and discreet, enhancing the typical traits of the vine without altering them. This is a great wine, perfect with red meats and game.
PRODUCTION AREA: Vineyards are placed in Camporosso, at the entrance of Val Nervia. The land is characterized by predominantly clayey-sandy soils with a high pebble content, low levels of limestone and pH levels ranging between sub-alkaline and acidic.
CULTIVATION SYSTEMS: Grapes are grown using the espalier system with Guyot pruning.
Features
VINIFICATION: The grapes are harvested by hand, and delivered by the members of our cooperative in the hours immediately following the harvest. After a careful selection, they are softly pressed on arrival at the winery. Then alcoholic fermentation takes place thanks to selected yeasts, at a controlled temperature (30°C) in stainless-steel tanks. During maceration (7-8 days) the must-wine is monitored through chemical and organoleptic analyses. Operations of pumping over and delestage are carried out on the fermenting mass, to optimize the color and body of the wine. Ageing and malolactic fermentation take place in second-passage barriques specially chosen by our oenologist at prestigious wineries and tonneaux. Only when it is deemed ready, the wine is finally bottled. Mistràl has two months of bottle ageing.
ANALYTICAL PARAMETERS
Alcohol: 13.5% vol
Dry extract: 28 g/l
Total acidity: 6.5 g/l